Northern Beaches Pest Management, Sydney Australia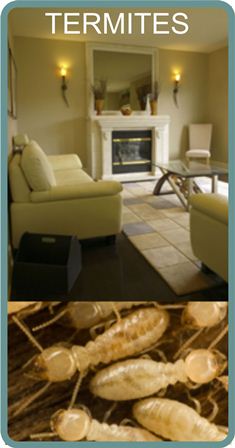 Own a home, office or factory?

If not then before you buy a home, office or factory, you need to have your premises or your perspective premises inspected by a trained and accredited professional, with years of experience and knowledge of termite biology and behaviour.
The threat of termite attack in Australia is so severe that the Australian Standards recommend you have your home inspected every (6) six months and you shouldn't let it go for longer than (12) months.

At Northern Beaches Pest Management we carry out a thorough inspection of your home or workplace starting with the internal areas, we use equipment to sound out timbers, detect excessive moisture and listening devices, we also use borescope technology and thermal imaging equipment as an additional service, then it's time to put the overalls on and get up into the roof cavity, where we carefully inspect all accessible timbers, we then venture off under the house inspecting all accessible areas of the subfloor, after which we look at the exterior areas, walls, doors, windows, garages,outbuildings, gardens, fences trees and stumps.
At the end of your inspection our serviceman will let you know what he has found, he will make recommendations to reduce the likelyhood of future termite attack and if termites are found will explain to you your treatment options.
You will then receive a computerised Termite Visual Inspection Report Form.
Specialists in Commercial Pest Control- A preffereed Pest control service provider for Pittwater Council,
Pest control Services for local shopping centres, Pest control for Daycare Centres, Pest control for Hotels, Pest control for Local Private Hospitals, Pest control for Bakeries, Pest control for Restaurants, Pest control for Strata Managers, Pest control for Real Estate Agents, Pest control for Retail Outlets, Pest control for Builders, Pest control for Cafe's and Pest control for Schools.- Pest control in Manly, Pest control in Fairlight, Pest control in Harbord, Pest control in Seaforth, Pest control in Curl Curl, Pest control in Allambie Heights, Pest control in Forestville, Pest control in Dee Why, Pest control in Collaroy, Pest control in Frenchs Pest control in Forest, Pest control in Belrose, Pest control in Elanora Heights,Pest control in Warriewood, Pest control in Mona Vale, Pest control in Terry Hills, Pest control in Church Point, Pest control in Bayview, Pest control in Newport, Pest control in Clareville, Pest control in Avalon, Pest control in Palm Beach, Pest control in Balgowlah,Pest control in Beacon Hill, Pest control in Church Point, Pest control in North Manly, Pest control in Whale Beach, Pest control in Brookvale, Pest control in Narraweena, Pest control in Manly Vale, Pest control in Cromer, Pest control in Davidson, Pest control in Terry Hills, Pest control in Clontarf,Pest control in Narrabeen, Pest control in Oxford Falls, Pest control in Ingleside, Pest control in Neutral Bay, Pest control in Cremorne, Pest control in Mosman, Pest control in Crows Nest, Pest control in St Leonards, Pest control in Artarmon, Pest control in Willoughby, Pest control in Chatswood, Pest control in Roseville, Pest control in Killara, Pest control in St Ives, Pest control in Turrumurra, Pest control in Lindfield, Pest control in North Sydney, Pest control in Milsons Point



www.sydneypesthelp.com.au www.northshorepesthelp.com.au www.hillsdistrictpesthelp.com.au www.easternsuburbspesthelp.com.au