After many years of patient research, the solution has finally arrived…
Termidor.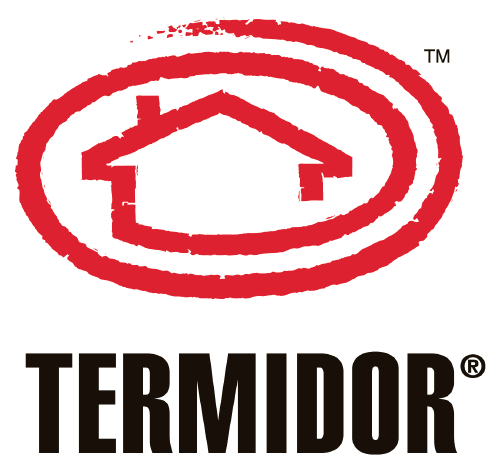 Most termiticides are repellent and rely on keeping termites away from treated structures. While such products are toxic to termites, very few of the termites areactually killed before being repelled by the termiticide barrier. As a result, termites remain alive and actively seek gaps in the barrier in order to gain access to the building. They do this day after day, year after year until they find a way through.
Termidor is non-repellent to termites. This means that they cannot detect the product and will not avoid the treated area. As a result, termites continue to randomly forage through the soil until they encounter Termidor and pick up a lethal dose.

How does Termidor work?is applied as a continuous chemical soil zone around and under the home. Any existing termite activity will be treated according to Australian Standards (AS3660.2). Correct application by a licensed pest control operator is essential in order to ensure that the treated zone is complete. Termidor moves only a small distance outward from the site of application before binding tightly to organic matter in the soil. This means that concentration decreases with increasing distance from the site.Termites first come into contact with Termidor at the edge of the treated zone as they tunnel through soil toward the home. At this point, the product is at its lowest concentration. Those termites that do not immediately continue tunnelling into the treated zone survive long enough to transfer termidor to others in the colony through normal feeding and grooming. This unique Transfer Effect is devastating to other termites not directly exposed to the Termidor treated zone and may indeed wipe out the entire colony. If termites continue to tunnel into the treated soil where the Termidor concentration is higher, they will die more quickly.
A single application of Termidor begins working immediately to eliminate existing termite infestations in buildings, and also provides longterm protection against future termite activity.

Numerous field trials in the Northern Territory were conducted on termite infestations to specifically measure how far Termidor is transferred throughout a single colony. Results demonstrated success in eliminating all termite activity up to 40 metres from the original application.


www.sydneypesthelp.com.au www.northshorepesthelp.com.au www.hillsdistrictpesthelp.com.au www.easternsuburbspesthelp.com.au