Pest Control- Northern Beaches Pest Management, Sydney, Australia


Rats and mice are commensal pests, they successfully co-habit with humans, eating whatever food they can find and sharing the shelter of our buildings.

Rodents contaminate more food than they eat and in doing so, many diseases are transmitted. In conjunction with the rat flea, rats were responsible for the deaths of 25 million Europeans from Bubonic Plague.

Rodent activity is seldom observed during daylight hours, so it is important to recognise signs of their presence.
They deposit their droppings on all surfaces over which they travel, and this together with stains caused by almost continual urination, provides obvious indications of a rodent presence.
Rodents are equipped with incissor teeth that continually grow, and it is essential they gnaw at frequent intervals to ensure these teeth are sufficiently short to enable them to feed and fight. Fire can result from the short circuiting caused when rodents gnaw electrical conuiting.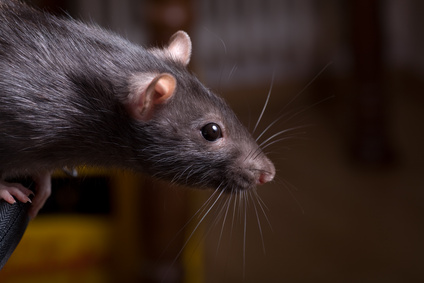 Management

As with all pest management programs, an Integrated Pest Management (IPM) approach is an integral part of successful rodent control. IPM involves consideration of all control procedures including attention to sanitation and hygiene, trapping, proofing of entry points and use of baiting procedures.
All control procedures are preceded by a thorough inspection of the entire premises to identify the rodent and to identify the extent of the infestation

If you are concerned about existing or potential rodent infestation, don't try to solve the problem yourself at the risk of harming your family or pets. Just pick up the phone and call Northern Beaches Pest Management.


Specialists in Commercial Pest Control- A preffereed Pest control service provider for Pittwater Council,
Pest control Services for local shopping centres, Pest control for Daycare Centres, Pest control for Hotels, Pest control for Local Private Hospitals, Pest control for Bakeries, Pest control for Restaurants, Pest control for Strata Managers, Pest control for Real Estate Agents, Pest control for Retail Outlets, Pest control for Builders, Pest control for Cafe's and Pest control for Schools.- Pest control in Manly, Pest control in Fairlight, Pest control in Harbord, Pest control in Seaforth, Pest control in Curl Curl, Pest control in Allambie Heights, Pest control in Forestville, Pest control in Dee Why, Pest control in Collaroy, Pest control in Frenchs Pest control in Forest, Pest control in Belrose, Pest control in Elanora Heights,Pest control in Warriewood, Pest control in Mona Vale, Pest control in Terry Hills, Pest control in Church Point, Pest control in Bayview, Pest control in Newport, Pest control in Clareville, Pest control in Avalon, Pest control in Palm Beach, Pest control in Balgowlah,Pest control in Beacon Hill, Pest control in Church Point, Pest control in North Manly, Pest control in Whale Beach, Pest control in Brookvale, Pest control in Narraweena, Pest control in Manly Vale, Pest control in Cromer, Pest control in Davidson, Pest control in Terry Hills, Pest control in Clontarf,Pest control in Narrabeen, Pest control in Oxford Falls, Pest control in Ingleside, Pest control in Neutral Bay, Pest control in Cremorne, Pest control in Mosman, Pest control in Crows Nest, Pest control in St Leonards, Pest control in Artarmon, Pest control in Willoughby, Pest control in Chatswood, Pest control in Roseville, Pest control in Killara, Pest control in St Ives, Pest control in Turrumurra, Pest control in Lindfield, Pest control in North Sydney, Pest control in Milsons Point


www.sydneypesthelp.com.au www.northshorepesthelp.com.au www.hillsdistrictpesthelp.com.au www.easternsuburbspesthelp.com.au