Food & Feeding Habits of Termites


Termites feed on cellulose products including wood, wood products, bark, cardboard and paper. If these products are breaking down due to fungal activity or other organisms, they can be more attractive to termites. The worker termites consume food where they find it. They then return to the colony, where the other castes and young workers feed on the secretions from the worker termites. The use of insecticidal dust blown into a termite colony will eradicate the colony through the spread of the insecticide via the grooming habits of the termites and also the canabalistic nature of termites. The dust is also spread via the consumption of the secretions from the worker termites.
Feeding Range of Subterranean Termites


Most subterranean termites make their passages underground, usually in the top 20cm of the soil, and will attack timber in contact with the ground or construct their earthen tubes up vertical surfaces until they reach a food source. The range, from a colony, which termites forage for a food source varies depending on the species, type of soil, available food source and moisture content. This range can be up to 50 metres or more from the colony.
Location of Subterranean Termite Nests


Living & dead trees and stumps are the favoured nesting sites of the major termite species, usually found in the root crown of the tree. The existence of such colonies is often very difficult to establish, as they do not obviously show themselves in the immediate vicinity of the tree. Nests in trees may contain over one million termites and are capable of causing considerable damage to structures.
Where a colony of any tree nesting species is suspected, the trees root crown must be probed and the tree trunk drilled. By drilling into the tree trunk a colony can be confirmed by the presence of termite mudding and live termites. The termite colony will also have a higher temperature than the ambient air temperature, which can be measured using a thermal probe. Following the discovery of a termite colony in a tree, the colony can be treated using an approved insecticidal dust.
Often, when houses exist within the range of a termite colony, extensive damage can occur in a short period of time.
Inspection After Treatment


It is necessary to confirm the effect of the treatment to the tree/stump with an inspection 2-3 weeks after treatment. This will involve the use of the thermal probe to confirm that the nest temperature is reduced and the termite colony has been made or will become extinct. All of these houses are within the range of a termite colony through their All of these houses are within the range of a termite colony through their subterranean tunnels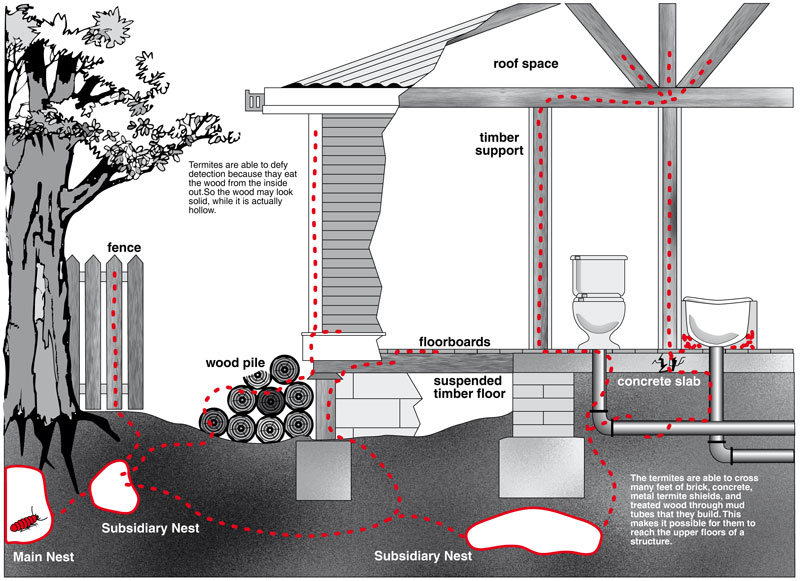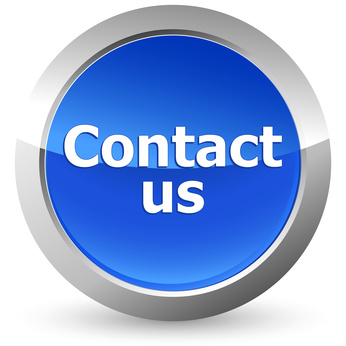 Specialists in Commercial Pest Control- A preffereed Pest control service provider for Pittwater Council,
Pest control Services for local shopping centres, Pest control for Daycare Centres, Pest control for Hotels, Pest control for Local Private Hospitals, Pest control for Bakeries, Pest control for Restaurants, Pest control for Strata Managers, Pest control for Real Estate Agents, Pest control for Retail Outlets, Pest control for Builders, Pest control for Cafe's and Pest control for Schools.- Pest control in Manly, Pest control in Fairlight, Pest control in Harbord, Pest control in Seaforth, Pest control in Curl Curl, Pest control in Allambie Heights, Pest control in Forestville, Pest control in Dee Why, Pest control in Collaroy, Pest control in Frenchs Pest control in Forest, Pest control in Belrose, Pest control in Elanora Heights,Pest control in Warriewood, Pest control in Mona Vale, Pest control in Terry Hills, Pest control in Church Point, Pest control in Bayview, Pest control in Newport, Pest control in Clareville, Pest control in Avalon, Pest control in Palm Beach, Pest control in Balgowlah,Pest control in Beacon Hill, Pest control in Church Point, Pest control in North Manly, Pest control in Whale Beach, Pest control in Brookvale, Pest control in Narraweena, Pest control in Manly Vale, Pest control in Cromer, Pest control in Davidson, Pest control in Terry Hills, Pest control in Clontarf,Pest control in Narrabeen, Pest control in Oxford Falls, Pest control in Ingleside, Pest control in Neutral Bay, Pest control in Cremorne, Pest control in Mosman, Pest control in Crows Nest, Pest control in St Leonards, Pest control in Artarmon, Pest control in Willoughby, Pest control in Chatswood, Pest control in Roseville, Pest control in Killara, Pest control in St Ives, Pest control in Turrumurra, Pest control in Lindfield, Pest control in North Sydney, Pest control in Milsons Point